The light and crispy way to start your day with wholegrain power: Kölln® Oat Pillows contain 70% wholegrain oats and are also perfect to be snacked at any time of the day.
They have no filling and are therefore less sweet in taste and simply a crispy treat.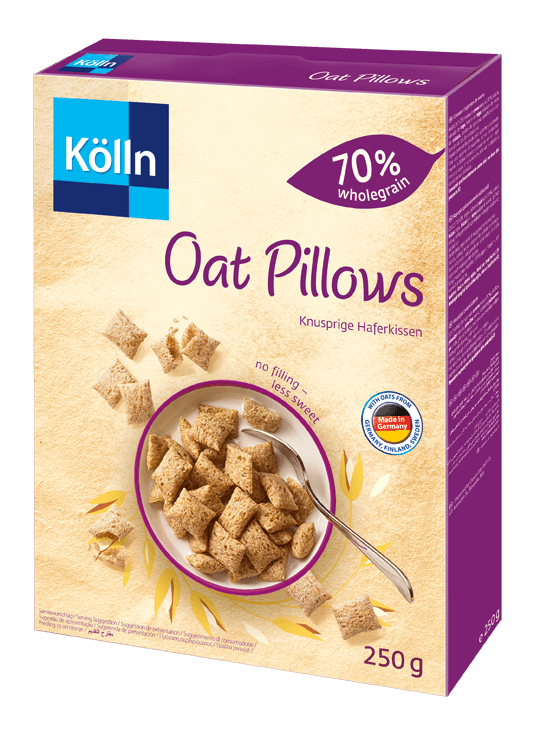 70% wholegrain
Rich in dietary fibre
No added aroma
Neither artificially enriched with vitamins nor with minerals
Vegan
Kölln® Oat Pillows are
light and crispy in texture (no filling)
only slightly sweetened
The product tastes good with milk, cocoa, juice or pure as a crispy snack. It is also very convincing as a topping for desserts.