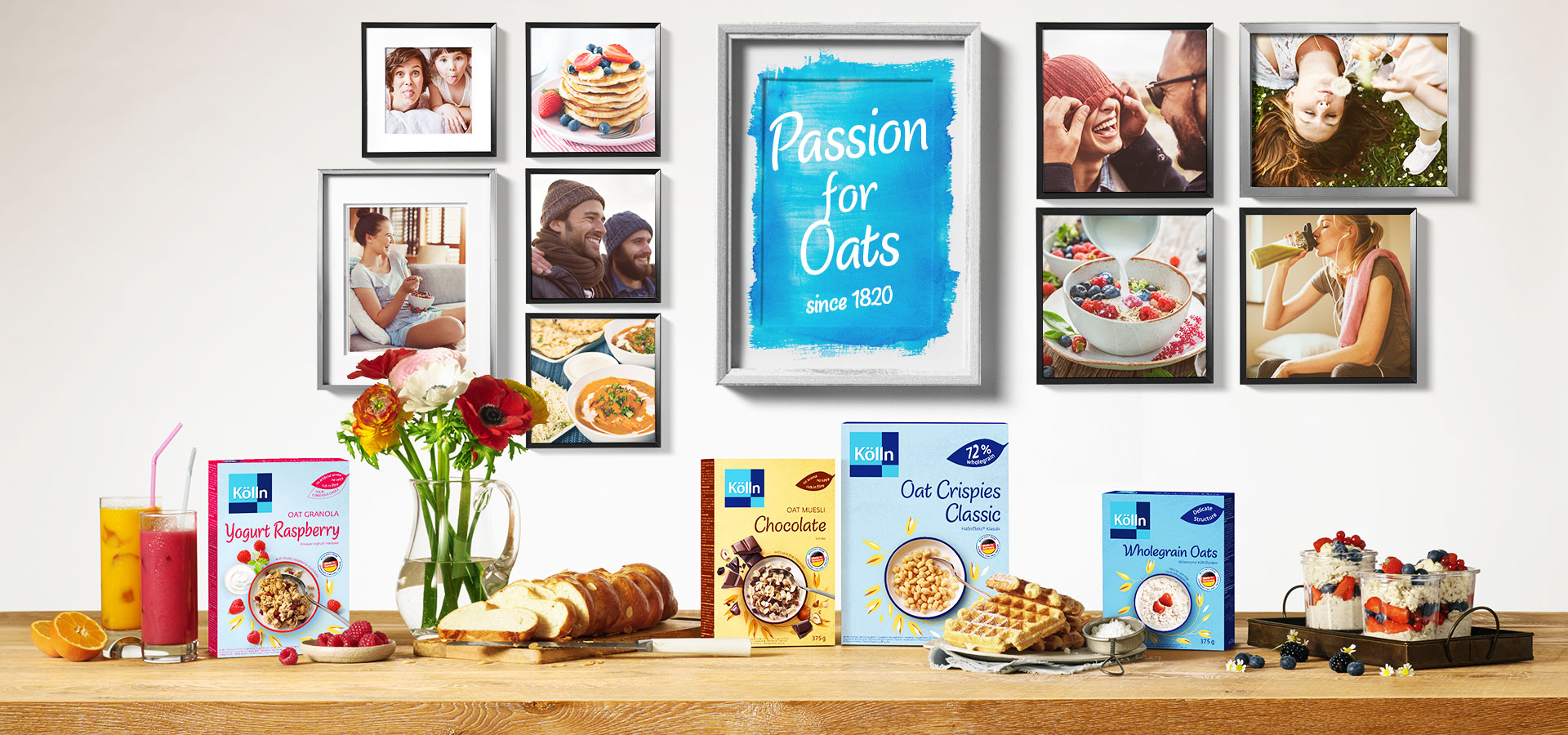 Passion for Oats

– since 1820
Our story begins more than 200 years ago: In 1795, Hans Hinrich Kölln (1770-1812) bought a small horse-driven grain mill. From Elmshorn he supplied seafarers heading for Greenland with ship's biscuits. Later on, his son Peter Kölln took over the business and officially founded today's food company Peter Kölln in 1820.
We are still a family company today – and since the company was founded we have gathered a lot of knowledge about oats. With this experience and a large portion of passion, popular classics such as Kölln® Wholegrain Oats, Kölln® Oat Muesli Chocolate or our Kölln® Oat Crispies were created, and we are constantly developing new creations that reinvent the enjoyment of oats.
Whether you prefer pure oat flakes, delicious muesli mixes or oat cereals – we offer a large selection of fruity, chocolaty, nutty or crispy oat products and you are sure to find your favourite product in our range.