Kölln® Oat

Crispies Honey
The high content of wholegrain oats (69%) and the fine pinch of honey make Kölln® Oat Crispies Honey a crispy and tasty snack. They are also a popular alternative to conventional honey flakes.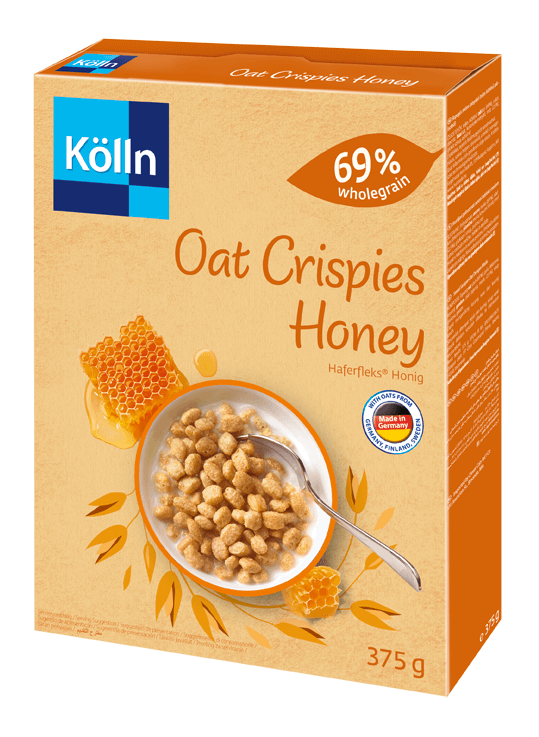 69% wholegrain
Rich in dietary fibre
No added aroma
Neither artificially enriched with vitamins nor with minerals
Kölln® Oat Crispies Honey are
crunchy, honey-sweet and tasty
covered with a honey coating (share of honey 2.5%)
The product tastes good with milk, cocoa, juice or pure as a crispy snack. It is also very convincing as a topping for desserts or as a baking ingredient for cookies.