Kölln® Oat

Crispies Classic
A pure and crispy pleasure: Kölln® Oat Crispies Classic are wholegrain oats with a pinch of added sugar, salt and malt. In contrast to a number of other traditional cereals, crunchy Kölln® Oat Crispies Classic maintain their natural vitamin and mineral content.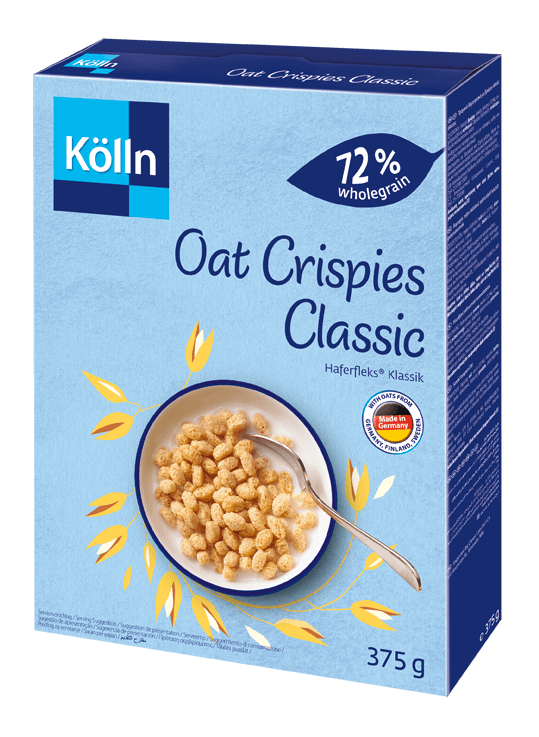 72% wholegrain
Rich in dietary fibre
No added aroma
Neither artificially enriched with vitamins nor with minerals
Vegan
Kölln® Oat Crispies Classic are
crunchy, pure and tasty
only slightly sweetened
The product tastes good with milk, cocoa, juice or pure as a crispy snack. It is also very convincing as a topping for desserts or as a baking ingredient for cookies.